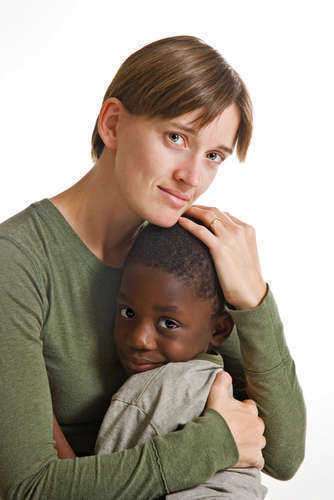 Guide to Oklahoma Adoption
More families than ever are choosing to open their homes to an OK adoption. If you are considering an adoption through the state of Oklahoma's foster care system, you may want to know more about the process you can expect. This guide will explain how the Oklahoma adoption process works, from your initial inquiry until your new child moves into your home. If you want more information on a specific aspect of the adoption process, you may want to contact the Oklahoma Department of Human Services or a qualified OK adoption attorney.
The Oklahoma Adoption Process: First Steps
In order to adopt a child from Oklahoma, you will need to start by making an initial inquiry to the Department of Human Services. Once you have made an initial inquiry, you will be referred to a pre-service training class near you. These classes typically happen once a week until you have completed the 27 hours of pre-service training required by Oklahoma law for adoption. Classes will cover topics ranging from the adoption process itself to what you can expect from your relationship with your new adopted child.
The Oklahoma Adoption Process: Home Study
In order to determine whether your home would be suitable for a placement, an OK adoption case worker will perform a home study. This involves not only a visit to and inspection of your house, but also interviews with all household members. You will be asked about your reasons for wanting an Oklahoma adoption, as well as questions about your parenting philosophy. You may be asked hypothetical questions about what you would do in situations commonly encountered by adoptive parents.
As part of your home study, you will be required to complete fingerprinting and a background check. OK adoption law also requires all household members to have a medical examination, which can determine whether they may have health problems that would make caring for a child difficult or impossible. There are no age requirements for completing an Oklahoma adoption, as long as a medical examination reveals that you are reasonably healthy and have no urgent or untreated medical conditions.
The Oklahoma Adoption Process: Matching and Placement
Once the home study is completed, provided it goes well and your background check does not exclude you from adopting, you will be qualified as an adoptive family. You will be able to tell your OK adoption case worker what kind of child you are looking for. Being matched takes more time for families who want an infant adoption or want to limit their adoption choices to children of one race or those with no siblings.
Once you are matched with a child, you will be able to visit with that child several times in order to see if the match is good. If it appears that the placement would be successful, your Oklahoma adoption caseworker will recommend placement and finalization. Your adoption will not be complete until it is finalized in a court hearing.
Comments
comments