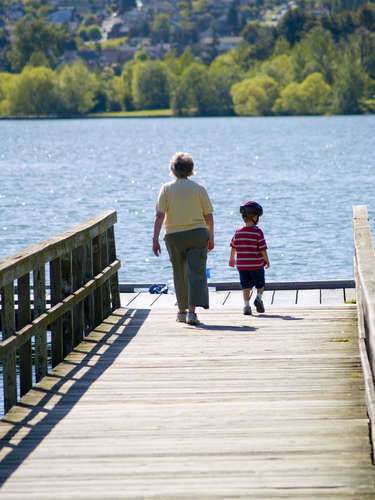 Guide o Pennsylvania Adoption
Parents who are considering PA adoption may be curious about the steps in the process and whether they may be eligible to adopt a child. Pennsylvania adoption from the foster care system is relatively easy and inexpensive. You may be able to adopt a child in the state of Pennsylvania for only a few hundred dollars in total costs if you decide to adopt a waiting child. This guide will explain the steps in the PA adoption process so that you can fully understand your options.
Who Can Adopt?
Pennsylvania law on adoption is very liberal regarding who is allowed to adopt a child. You may complete the PA adoption process whether or not you already have children, and whether you own or rent your home. Straight couples, gay couples, and single parents may all complete the Pennsylvania adoption process, and parents of all races are encouraged to apply. You will need to show that you have enough money to afford the costs of a child in order to begin a PA adoption, and that you have not committed any crimes against children.
Applying for Pennsylvania Adoption
The first step toward a PA adoption from the foster care system is applying through a state-approved agency. All agencies are different, and you may want to talk to several agencies to get one that is the right fit for your Pennsylvania adoption. When you initially apply for a PA adoption, you will be required to fill out application paperwork giving details about you, your family, your home, and your lifestyle.
Home Study/Family Profile
As the Pennsylvania adoption process continues, a family profile (also known as a home study) will be built by the person working on your adoption case. This PA adoption worker will visit your home and interview you and the other members of your household.
You will have to answer questions about why you are interested in a Pennsylvania adoption, how your own childhood was, how you plan to discipline your adopted child, and whether you are ready for some of the common issues associated with adoption. Once your family profile has been built by an agency, your home will be approved for a PA adoption and you can begin the matching process.
Matching
The matching process for a Pennsylvania adoption may take a very short or a very long time. You will be matched with a child available for adoption in Pennsylvania based on your answers to questions asked by the adoption worker and your family's ability to care for a child. When a potential match is found, you and your family will be able to meet the child and spend time with him or her in order to learn whether the match is good.
Placement
After several pre-placement visits between you and the child, your PA adoption will be one step closer to complete when your child moves into your home. Post-placement services will monitor the Pennsylvania adoption placement for six months before allowing the adoption to become final. The last step of the Pennsylvania process will involve you going to court to finalize the adoption in front of a family court judge.
Comments
comments