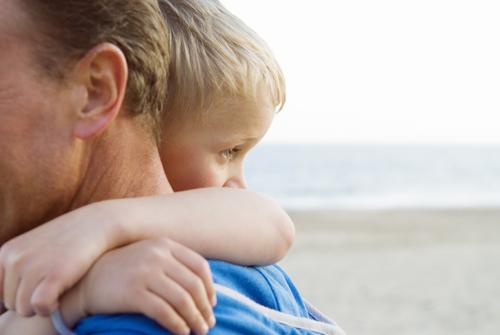 Indiana adoptions will be handled by the Department of Child Services and there is the SNAP program (Special Needs Adoption Program) to encourage and facilitate the Indiana adoption of children with specific needs and in need of homes. SNAP specialists, as well as Licensed Child Placing Agency representatives can both help you being the process to be eligible to adopt a child and the process will involve a number of necessary steps to ensure that your home is suitable for children and you have values consistent with and conducive to raising a child in your household.
How do I view children for Indiana adoption?
The Indiana Department of Child Services uses the website adoptuskids.org to facilitate prospective adoptive parents viewing children that need Indiana adoption.
You will be able to select any child or pair of children and make an inquiry on how to go about adopting them. From there, you will decide to initiate the Indiana adoption process to demonstrate your ability as an adoptive parent.
What is the process for Indiana adoptions?
In order to be eligible to adopt a child, you will have to undergo rigorous screening and background checks as well as demonstrate your suitability to be a parent through home study and other evaluation. Home Study involves a visit by the adoption agency to the prospective parent's residents. There are a number of factors considered when determining if the home is suitable and proper for adoption consideration.
What are sibling groups in the IN adoption definition?
For most modern IN adoption, siblings will be offered as part of an adoption group. This means that they will be adopted as a pair (or larger) and will require the approval of SNAP for all the children in the pairing. The home study and other requirements will focus on the suitability of the home for all of the children, as some will have special needs and the children in question must all be taken care of accordingly.
Where can I find more specifics on the IN adoption process?
You will be able to call the IN adoption hotline at 1-888-25-ADOPT. This hotline will provide you with some baseline information on how to begin the process to adopt a child through Indiana adoption. If you have concerns about your ability to properly fill out paperwork and meet other requirements, you should speak with an Indiana adoption attorney for more information about the process, paperwork and how the Indiana adoption attorney can secure full custody of a child that still have living birth parents. There are some legal issues that might come with an IN adoption and speaking with an Indiana adoption attorney is one of the best ways to understand the Indiana adoptions process and applicable issues.
Why should I facilitate Indiana adoptions through state agencies?
Though you are working with an adoption agency to have the adoption proceed according to the Indian law, do not seek shortcuts or methods around the law relating to Indiana adoptions, such as avoiding home visits and background checks. This is especially common in international adoption. Regardless of the reasoning, work with IN adoption law and complete all steps to ensure that the Indiana adoptions process will continue without major disruption.
Comments
comments