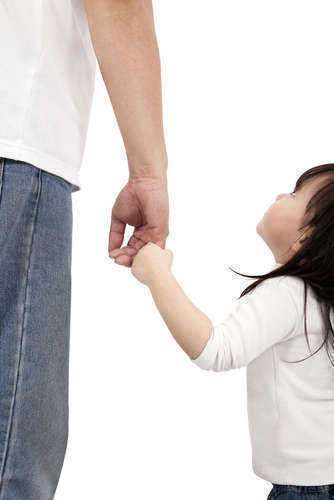 Quick Guide to Michigan Adoptions
Michigan Adoption
The adoption process is quite complex and requires a great deal of time from the adopting party. If a party is thinking about adopting, they are often encouraged to consult with an attorney, Michigan adoption agencies, and any other number of people involved in the process.
Michigan adoptions can occur when a couple or single party (regardless of gender) receives full parental rights with immediate consent from the blood parents, the party goes through an adoption agency, or the party takes in a foster child. There are different steps for different Michigan adoptions, and you should ask your Michigan lawyers what documents and forms you need. Some of these procedures for Michigan adoptions are discussed throughout this article.
Michigan Adoptions Law
There are multiple documents you'll need to submit and receive while and after filling out a petition. These forms must be filled out before a hearing with the court, and according to Section 710.26 of the Michigan statutes, the following forms are required:
1. a copy of each release or order terminating parental rights except in cases of parental consent to adoption
2. a copy of the order of commitment, if a commitment was made to a child placing agency
3. proof the guardian's appointment to release or consent to the child's adoption
4. a report from a social services employee that is pursuant to section 710.46
5. an affidavit stating the nonsupport and non-communication by a parent if the petition requires it.
6. any additional facts considered by the court before the actual hearing
As mentioned above, Section 710.46 states that all Michigan adoptions require a full investigation by an employee of the court, a child placing agency, or the Department of Human Services. The Michigan adoption representative will consider such factors in such an investigation:
• the best interests of the adoptee
• the adoptee's family background, including any names of the parents
• reasons into why the adoptee is being placed away from his or her parents
After an investigation has been filed with the court, the court will enter into a hearing over the Michigan adoptions and decide if the adopting parents are entitled to permanent or temporary rights. After the child has been placed, most Michigan adoptions require a homestudy several months after a child has been placed.
What is an Adoption Subsidy Program (ASP)?
An ASP helps with the Michigan adoption of a foster child. If the child meets certain qualifications, the state will compensate the adopting parent for most expenses related to the child. Michigan adoptions that receive funding from an ASP involve children who meet the following qualifications:
• the parental rights have been fully terminated
• the child has a special factor or condition such as medical or mental needs, who is eligible for supplemental security income, or is being adopted by relatives or with siblings
• a reasonable effort has been made to place the child with assistance
• for state-funded support, the court must determine there was abuse or neglect in the original home
Comments
comments